Elite Exteriors has recently completed a comprehensive project in St. Charles, involving the replacement of both roof shingles and gutters. The project highlights the company's dedication to revitalizing the property's exterior, ensuring both aesthetic appeal and functional integrity.
Prior to the project's initiation, the existing roof shingles and gutters were found to be in a state of disrepair. Recognizing the need for a complete restoration, Elite Exteriors embarked on a project that encompassed the replacement of both these crucial elements.
Call Us With All Your Roofing Problems
312-599-1032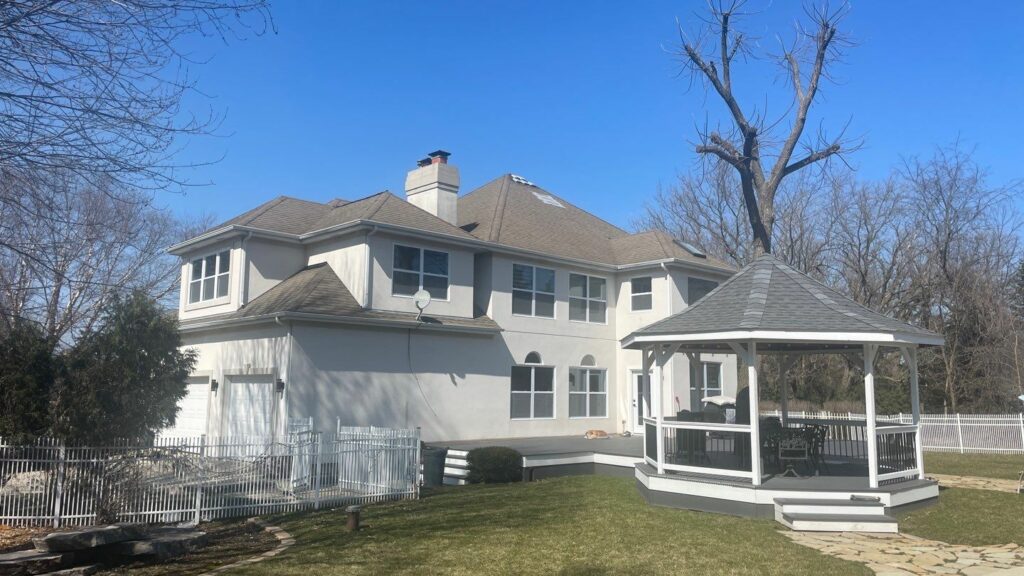 For the roof shingle replacement, Elite Exteriors opted for the installation of new asphalt IKO Performance Class Dynasty Granite Black Shingles. These shingles were chosen for their durability, weather resistance, and captivating aesthetic. The installation process was carried out with precision, involving the removal of the old shingles, replacement of damaged plywood boards, and thorough preparation of the roof for the new materials. This meticulous approach showcased Elite Exteriors' commitment to ensuring a solid and long-lasting foundation for the roofing solution.
Simultaneously, the company tackled the replacement of the gutters. The removal of the old gutters and the installation of new ones were executed with expertise, ensuring proper alignment and effective drainage for the property.
Throughout the installation process, Elite Exteriors maintained a high standard of professionalism and attention to detail. Every element was professionally secured, from the shingles to the gutters, guaranteeing stability and longevity. Their commitment to quality was further demonstrated in the cleanup phase, where all debris generated during the project was meticulously removed, leaving the property in an impeccable state.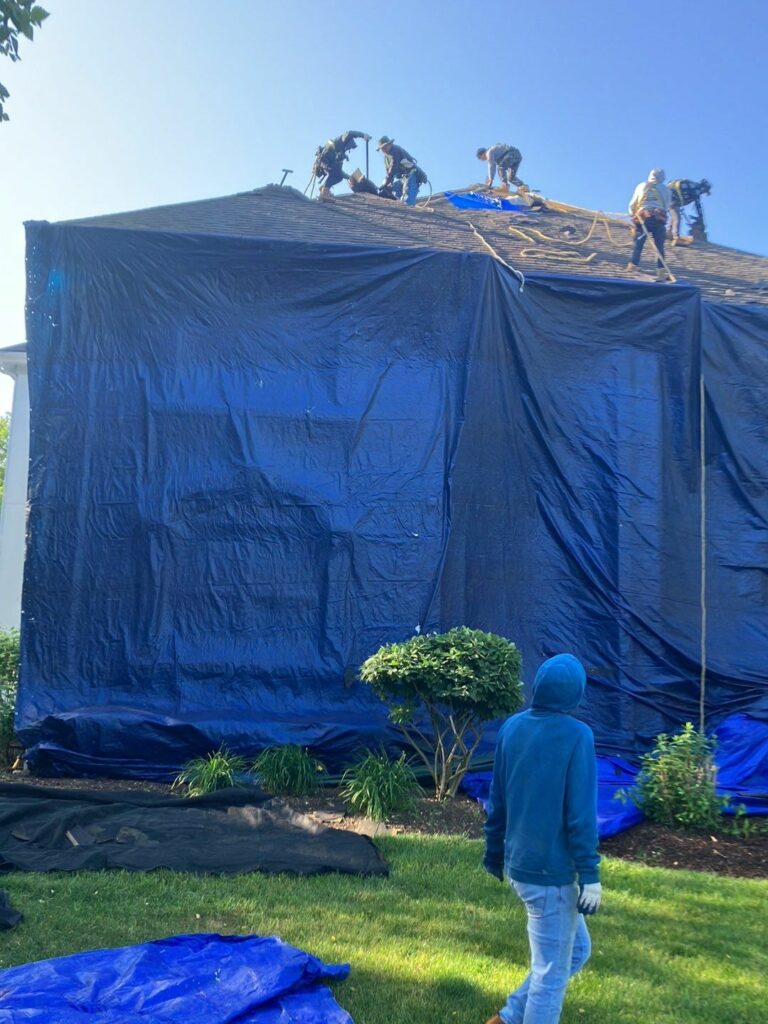 The completed project has transformed the property's exterior. The new asphalt IKO Performance Class Dynasty Granite Black Shingles provide a striking and modern appearance, enhancing the curb appeal of the house. Beyond aesthetics, these shingles offer robust protection against the elements, ensuring the property's longevity.
Additionally, the newly installed gutters contribute to the property's overall functionality by effectively channeling rainwater away from the structure, preventing potential damage.
With Elite Exteriors' successful completion of this project, the property now boasts a revitalized exterior that is not only visually appealing but also fortified against environmental challenges. The meticulous installation process, dedication to quality, and commitment to customer satisfaction underscore the company's professionalism and expertise. The new roof and gutters are poised to provide reliable protection and visual allure for the property for many years to come.