Elite Exteriors recently completed a comprehensive project in Bartlett involving the replacement of roof shingles and gutters. The project was initiated due to the poor condition of both the existing shingles and gutters, which were showing signs of wear and damage. The company executed a meticulous and proficient process to revamp the roofing and gutter system, resulting in an impressive transformation.
Call Us With All Your Roofing Problems
312-599-1032
For the roofing aspect of the project, Elite Exteriors installed new IKO Dynasty Shadow Brown Architectural Shingles. These shingles were selected for their durability, aesthetic appeal, and their ability to provide enhanced protection against the elements. The IKO Dynasty Shadow Brown Architectural Shingles were expertly installed, ensuring a secure and long-lasting roofing solution that would withstand various weather conditions.
Additionally, the company replaced the gutters with new Spectra Cream Aluminum Gutters. The selection of Spectra Cream Aluminum Gutters not only contributed to the overall aesthetic of the property but also addressed the functional requirements of an efficient drainage system. The installation process for the gutters was carried out with precision, ensuring proper alignment and attachment to the structure.
Throughout the installation process, Elite Exteriors demonstrated a high level of professionalism and attention to detail. The team worked diligently to securely fasten the new shingles and gutters, ensuring their stability and resilience over time. The company's commitment to quality craftsmanship was evident in every step of the project, resulting in a visually appealing and structurally sound roofing and gutter system.
Upon completion of the installation, Elite Exteriors went the extra mile by thoroughly cleaning the site and removing any debris that accumulated during the project. This attention to detail showcased the company's dedication to leaving the property in an impeccable state.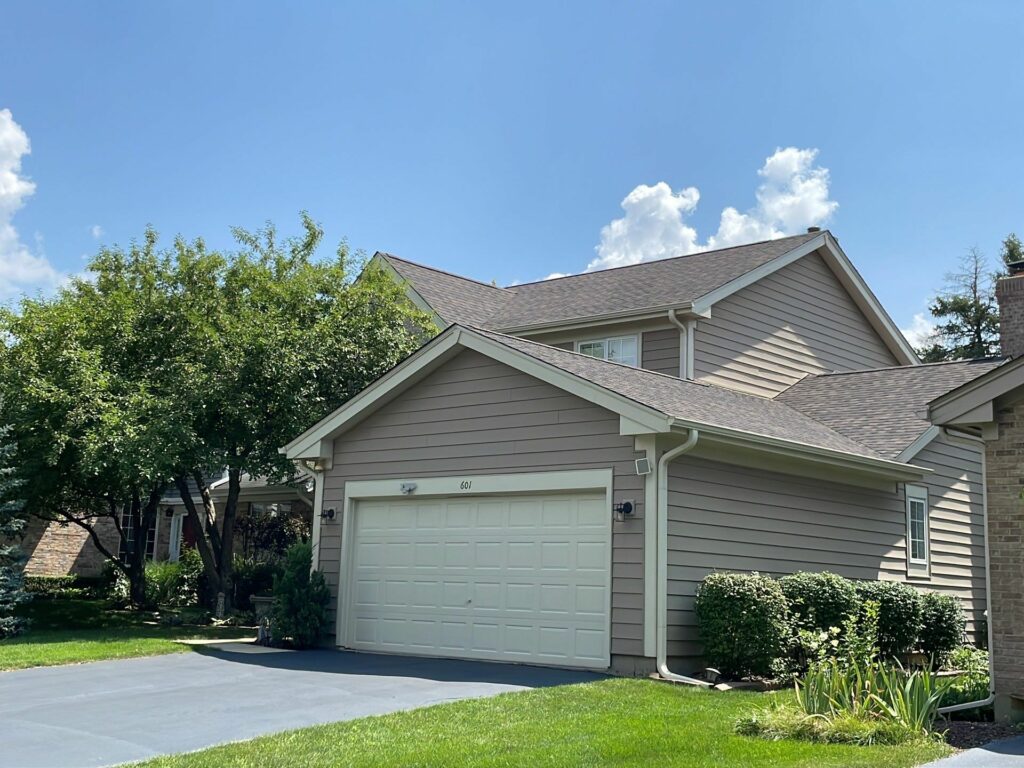 The finished result of the project is a remarkable transformation. The new IKO Dynasty Shadow Brown Architectural Shingles and Spectra Cream Aluminum Gutters have breathed new life into the property's exterior. The revamped roofing system not only enhances the curb appeal of the property but also guarantees long-term protection against the elements. With the expertise and professionalism displayed by Elite Exteriors, the property's roof and gutter system are poised to remain in pristine condition for many years to come.