Elite Exteriors recently completed a remarkable project involving the replacement of a cedar shakes roof in Lake Forest. Known for their expertise in providing high-quality exterior solutions, Elite Exteriors has once again demonstrated their commitment to excellence with this project.
The cedar shakes roof replacement project in Lake Forest was a meticulous undertaking, requiring careful planning, skilled craftsmanship, and a keen eye for detail. Elite Exteriors successfully executed the project, delivering outstanding results that surpassed client expectations.
Call Us With All Your Roofing Problems
312-599-1032
The project began with a comprehensive assessment of the existing cedar shakes roof. Elite Exteriors' team of experienced professionals conducted a thorough inspection to evaluate the condition of the roof, identifying any underlying issues that needed attention. They took into account factors such as weathering, damage, and overall structural integrity.
After a detailed analysis, Elite Exteriors collaborated closely with the client to select the most suitable cedar shakes materials for the replacement. Their extensive knowledge of roofing materials and industry best practices ensured that the client received the optimal combination of durability, aesthetics, and functionality.
Once the materials were delivered, Elite Exteriors began the meticulous process of removing the old cedar shakes roof. The team took utmost care to minimize any disruption to the client's property and ensured the safe removal of the old roofing materials. They adhered to strict safety protocols to ensure a secure working environment throughout the project.
With the old roof removed, Elite Exteriors' skilled roofers installed the new cedar shakes roof. They employed their expertise in roofing installation techniques to ensure precise alignment, proper fastening, and seamless integration of the cedar shakes. The team's attention to detail and commitment to quality craftsmanship resulted in a flawless roof installation.
Throughout the project, Elite Exteriors maintained open lines of communication with the client, providing regular updates on the progress and addressing any concerns or questions promptly. This transparent approach allowed the client to stay informed and confident in the project's successful completion.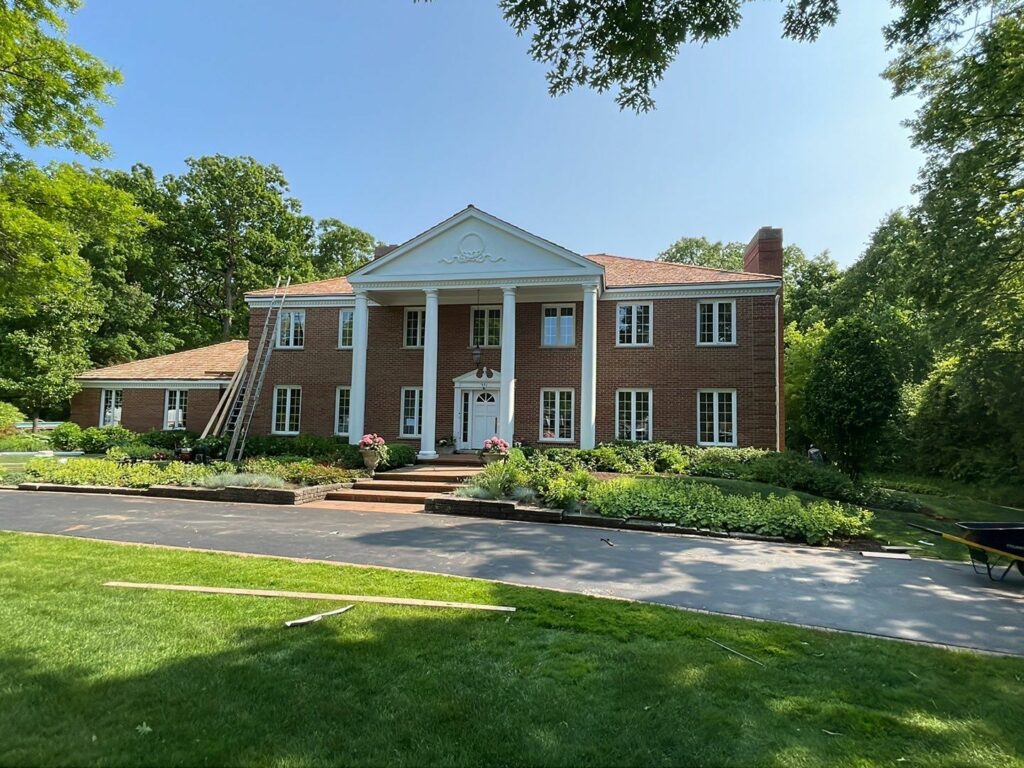 Upon completion, the new cedar shakes roof showcased its timeless elegance, adding a touch of natural beauty to the Lake Forest property. The roof not only enhanced the overall aesthetics but also provided superior protection against the elements, thanks to the durability and resilience of the selected materials.
Elite Exteriors' project management expertise, skilled workforce, and unwavering commitment to delivering exceptional results have once again been demonstrated in this cedar shakes roof replacement project in Lake Forest. The company's dedication to client satisfaction and their ability to execute complex exterior projects with precision make them a trusted choice for homeowners seeking reliable and top-notch exterior solutions.