Elite Exteriors is a reputable exterior remodeling company that provides exceptional services to enhance the beauty, value, and protection of your home. Our team of professionals has years of experience and is skilled in handling all types of exterior remodeling projects, including roofing, siding, windows, and doors installation.
Call Us With All Your Roofing Problems
312-599-1032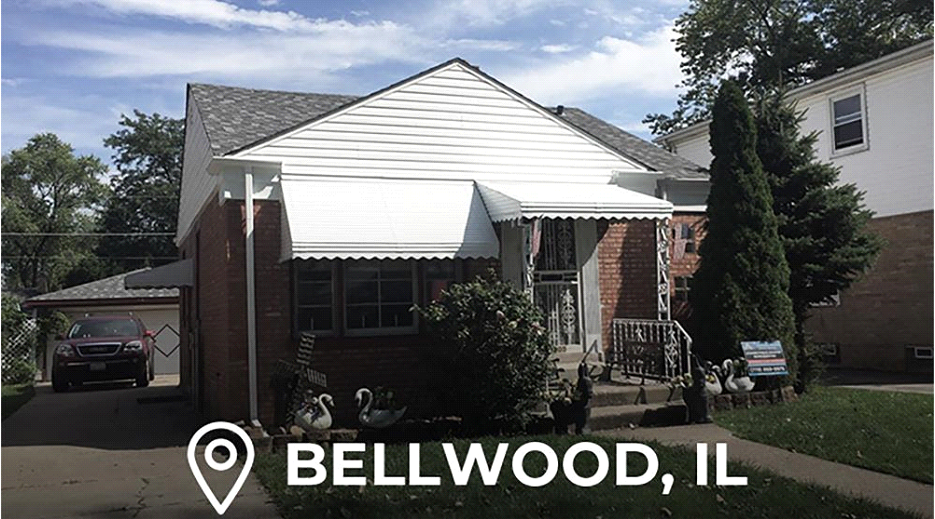 We recently completed a new roof installation project in Bellwood, which was a great success. We understand that your roof is a vital component of your home's exterior, as it not only protects your home from harsh weather conditions but also adds to its aesthetic appeal. Our team of experts is well-equipped with the latest tools and techniques to deliver top-notch roofing services in Bellwood.
Our client had several issues with their old roof, including leaks, missing shingles, and water damage. They contacted us for a consultation and inspection of their property, and based on our recommendation, they decided to go ahead with a complete roof replacement. Our team of professionals started the project by removing the old roof and preparing the surface for the new one. We used high-quality roofing materials, including shingles, underlayment, and flashing, to ensure the durability and longevity of the new roof. Additionally, we installed new gutters and downspouts to prevent water damage and improve the drainage system.
The result was impressive, and our client was thrilled with the outcome. The new roof not only provided better protection against the elements but also significantly improved the curb appeal of the property. Our client appreciated our excellent workmanship and thanked us for our exceptional services.
At Elite Exteriors, we are committed to delivering timely and efficient services that exceed our clients' expectations. We understand that your home is your most significant investment, and we strive to enhance its value and beauty with our top-notch exterior remodeling services. Our team of experts is highly skilled, professional, and courteous, ensuring that the project is completed on time and within your budget.
If you are looking for a reliable and professional exterior remodeling company in Bellwood, Elite Exteriors is the perfect choice for you. Contact us today to schedule a consultation and let us help you get started on your dream project.